This week I'm celebrating the launch of the new design of the GoMultiplayer digital magazine. This is version 3.0 since I decided to launch this project overnight after ending my relationship with Juegaenred.com. With it I have sought to offer a cleaner and more modern interface, with improved usability for all our readers. This is the best way to celebrate that we have now surpassed 14,000 publications in the magazine, of which I have been the author of more than 10,000.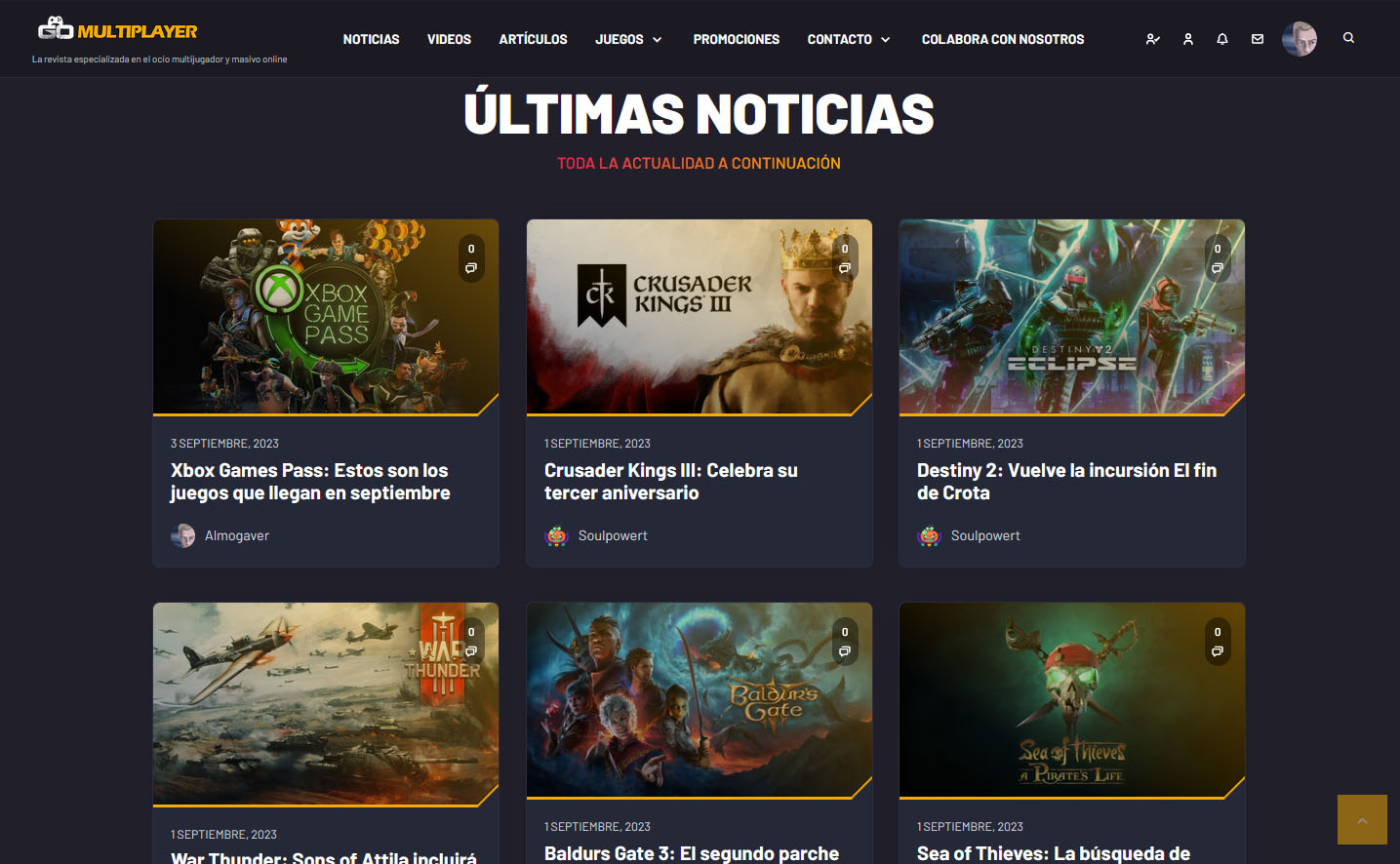 This 3.0 design is also a step forward in my strategy to enhance the magazine and its contents after the incorporation of new members to the team. In 2023 we have focused our focus on improving the news and, especially, producing quality audiovisual content for the magazine's followers on its YouTube channel. In these months we have experienced notable growth and I am confident that with the new design and the future community and gamification features that I am going to activate, we can grow much more.
If you haven't seen it yet, I encourage you to visit GoMultiplayer 3.0 digital magazine.