I am very excited to share that this week we have managed to exceed 111,000 Mark of Odin books, both on paper and digitally, as well as in Spanish and English, all over the world. 111,000 readers who have been surprised by my proposal with which I seek not only to entertain, but also to innovate and encourage reading to the new generations.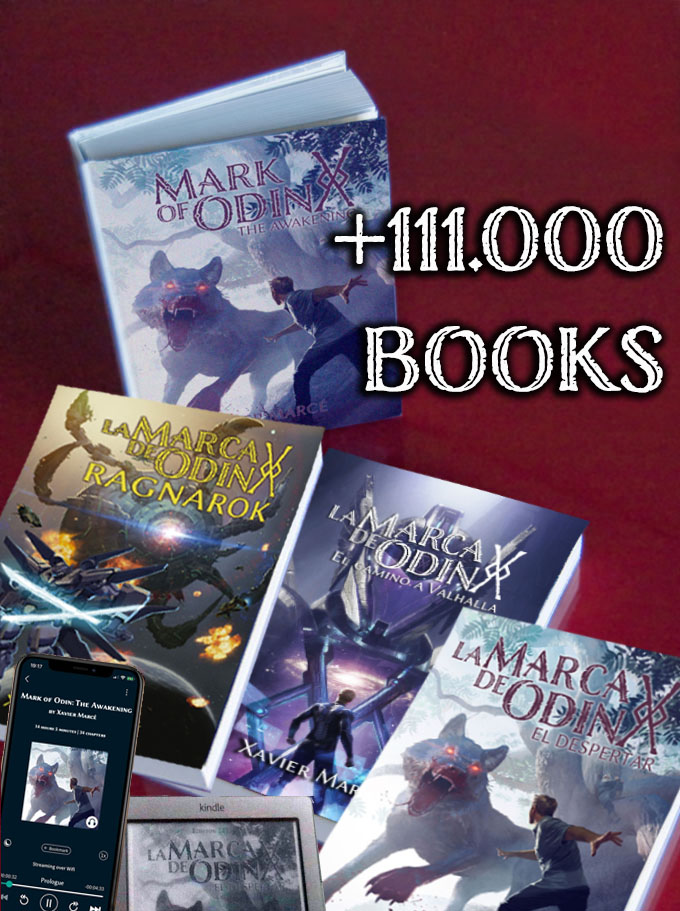 Achieving this milestone as an independent project at a time when it's getting harder and harder to reach people is an incredible achievement. When I glimpsed the first glimpses of what would be Mark of Odin, I never thought that it would be possible to achieve such an achievement. This support, coupled with the great reviews that keep coming in, both for The Awakening, Road to Valhalla, and Ragnarok, only encourage and energize me to continue working on this intellectual property. I am sure that there are still many challenges to overcome and horizons to reach. We still have an abysmal margin to grow and Mark of Odin can be enjoyed by many more readers.
To celebrate this achievement we have launched the official Mark of Odin channel on Telegram to offer a new channel of direct communication with fans and readers of the saga. If you want to join, you just have to use this link.