On Thursday, May 9, 2022, I had the pleasure of giving a master class on "The art of writing dreams in the age of audiovisuals and Social Media" for Vietnamese Spanish students at the University of Hanoi in Vietnam.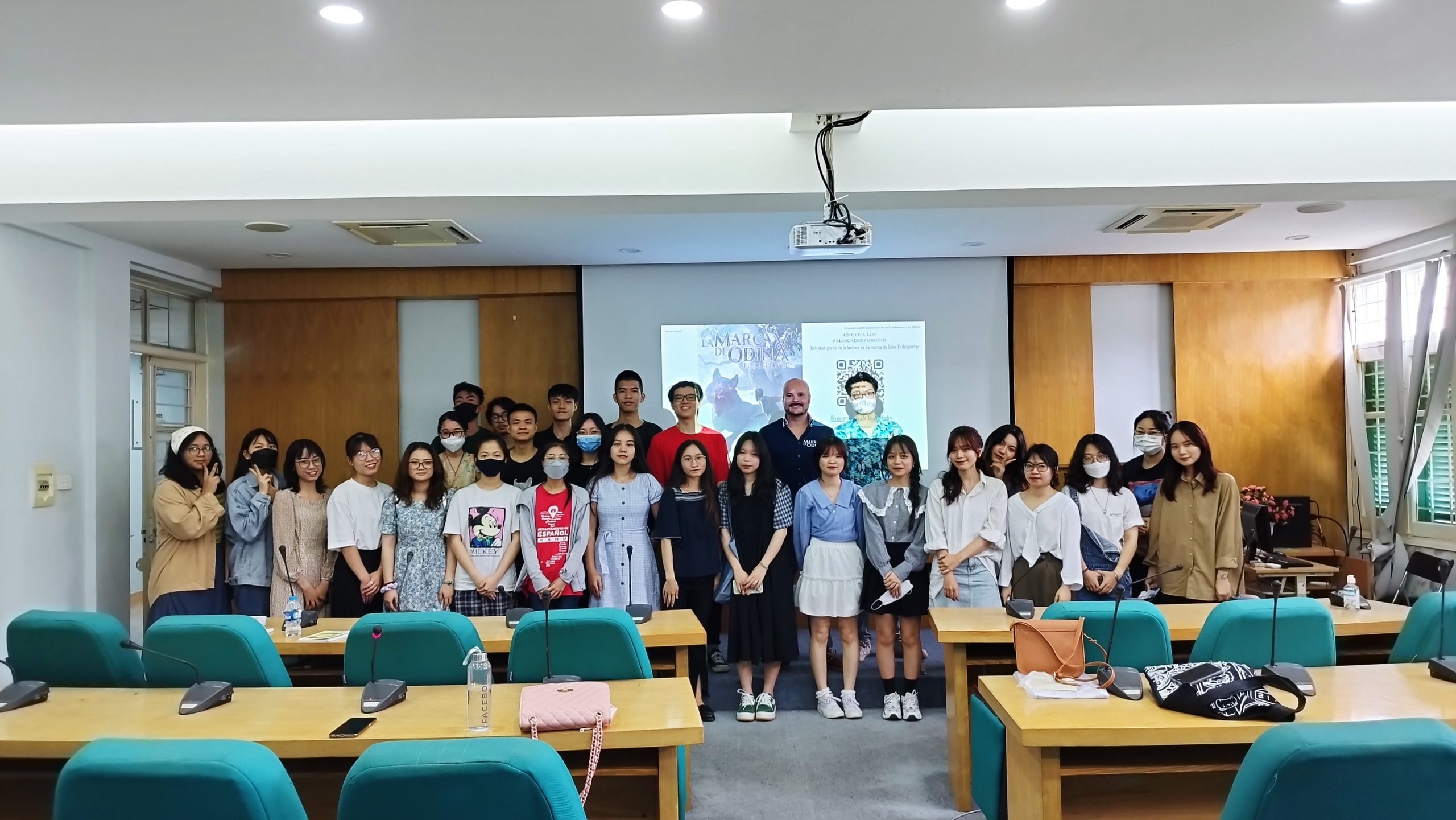 The event was organized by the Department of Spanish and sponsored by the Embassy of Spain in Hanoi. In the master class, which lasted more than two and a half hours, I shared my experiences, advice and tools for writing, taking the Mark of Odin saga as an example.
You can see a summary below.
All this to motivate Vietnamese students who are learning to master Spanish, so that they dare to take the step of writing and thus participate in the III Edition of the Literary Contest 'Learn Spanish and you will enjoy life' organized by the Embassy of Spain.
You can consult its bases on the website of the Ministry of Foreign Affairs of Spain.