I start the year in full force and I continue working on Mark of Odin. The first result of this is that Mark of Odin: Ragnarok in Spanish is now also available on the main external digital platforms, such as Amazon Kindle, Google Play, Apple Books and Kobo. From this week, readers will be able to purchase the third installment of the saga from their favorite platforms directly.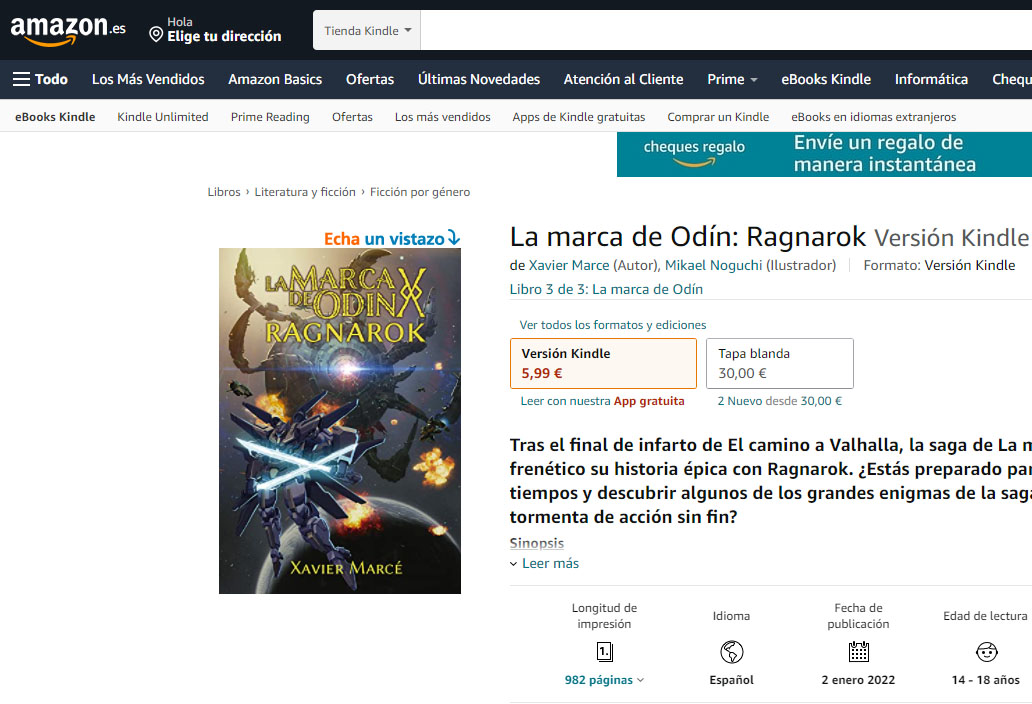 As with The Awakening and Road to Valhalla, those readers who only want to read the books in digital, without accessing the extended universe, can also do so with Ragnarok. Of course, if at any time they decide they want to enjoy the bonus chapters and the Odinpedia stories that complement the books, they can do so with the different digital access options in our store, such as the Digital Trilogy Pack.
I celebrate this launch with Mark of Odin: The Awakening once again reaching the Top 1 of Science Fiction on Amazon Kindle Spain, for the first time in 2022. It has already gone more than 60 times in total!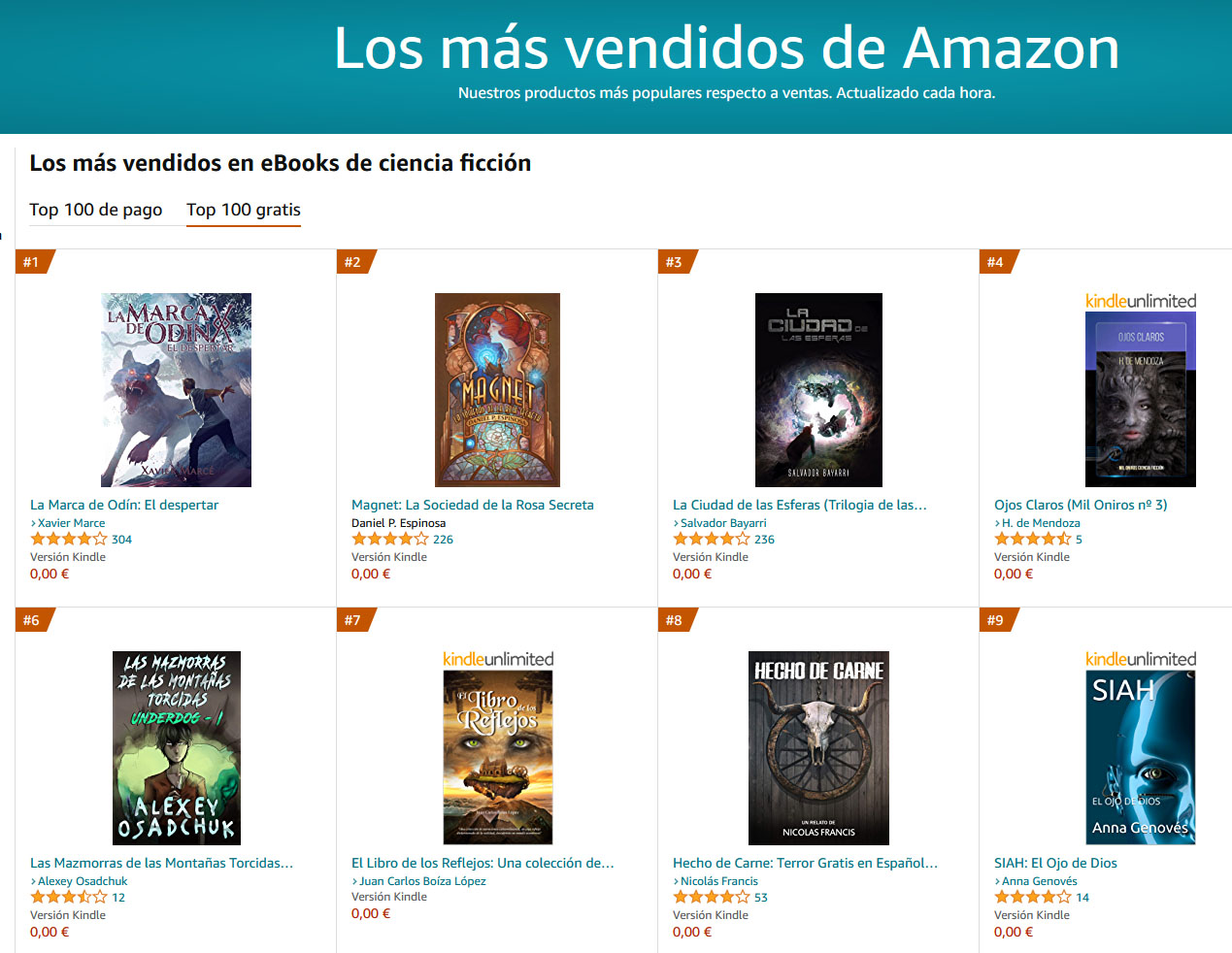 Mark of Odin: Ragnarok is available at the recommended price of € 5.99 and does not include an Online Pass key to access its extended content.