I would like to wish you all a very Merry Christmasnarok and New Year 2022 holidays. I hope that we can put this dystopian 2021, the Covid and all its collateral effects behind once and for all, and we can focus on being happy and making our projects grow.
If I look back at the beginning of this year, when I envisioned using 2021 to be able to write Mark of Odin: Ragnarok and so that all readers could have it in 2022, I never imagined everything that would happen. This year has been very hard, very bad personally, I am not going to deceive you. I've had the thought for a long time that it was a lost year, but if I'm objective, it has been an incredibly productive year.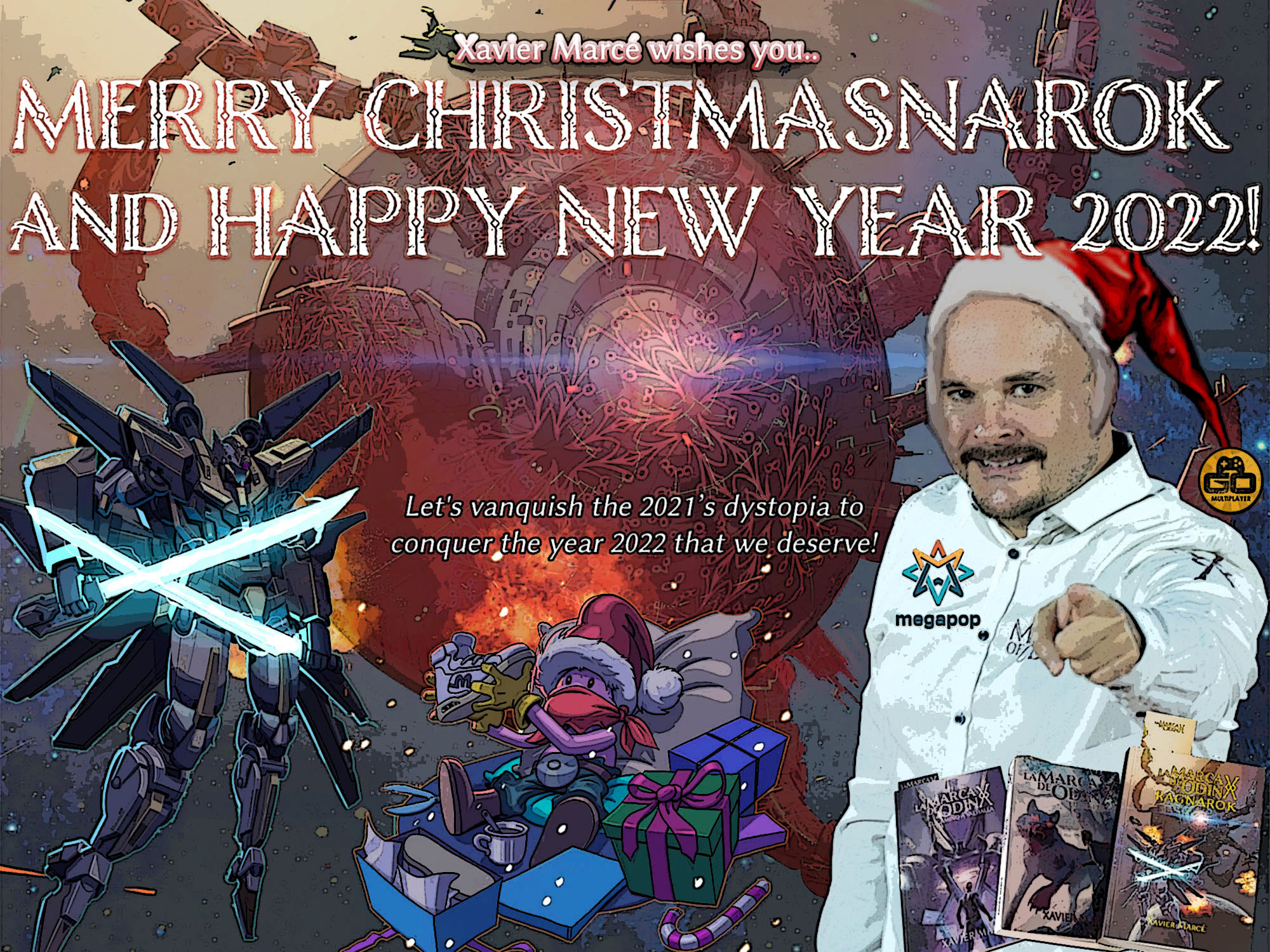 The dystopian storm we are experiencing has affected us in many ways and my subconscious, despite being overwhelmed, has made me face it by accelerating more, fighting more and resisting a thousand times more. There is no other explanation to understand why I could have written a 240,000-word draft, such as Ragnarok's, in two and a half months. Not that I have done it after releasing new in-depth reissues of The Awakening and The Road to Valhalla, published the English hardcover edition of The Awakening, releasing a new version of my GoMultiplayer magazine… And then adding the entire Ragnarok editing process, the pre-order campaigns, the release of the Rob Riches videogame, the preparation of all the pre-order campaign orders… Survive the shipments!
Many things have happened in 2021 and I hope, from the bottom of my heart, that in 2022 many more will happen, but all good, that it is our turn. Be happy!