Rob Riches, my new video game, is now available both on PC (Steam), as well as on Android mobiles (GooglePlay) such as iPhone and iPad (Apple Store). This is the seventh video game I have released, since Age of Conan, and the fifth with Megapop Games. The truth is, I am very proud of the entire development team and of all the learning that we have applied with this project. After Haxity, in which we invested more than three and a half years of development, we have made many changes in our mindset and procedures.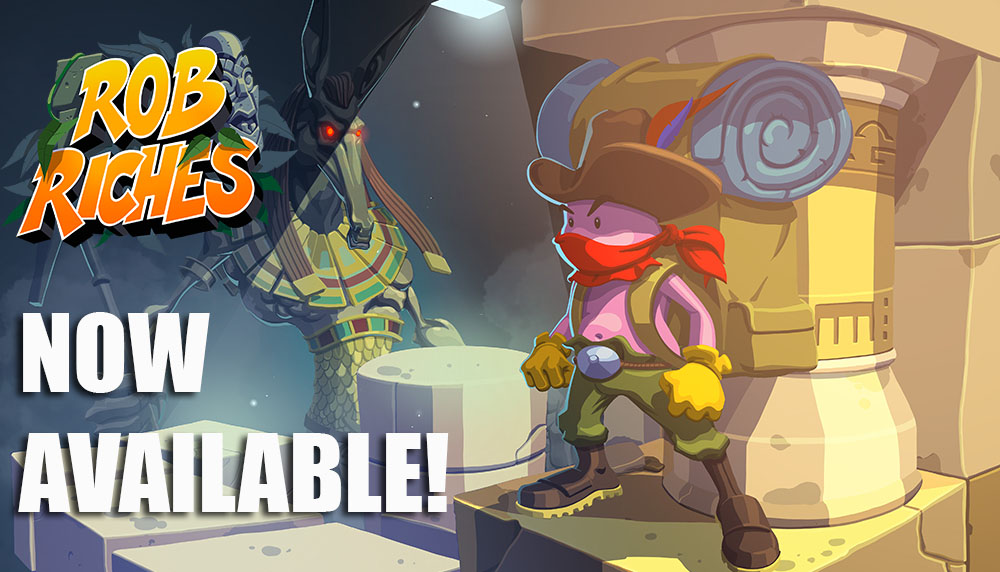 Rob Riches is an ideal title for lovers of adventure and puzzle games. I have to confess that, on a personal basis, it is one of these titles that at first seems very simple, but then you can get stuck in a level for hours, mulling over the solution. And that's if you just want to go to the next level, and however you want to do it looking for maximum efficiency…
Anyway, I encourage you to try it. It is available on PC (Steam) and mobile phones, both on Android (Google Play) and on iPhone / iPadomo en iPhone/iPad (Apple Store). I think you are going to love it.