I am very excited to finally present what will be the illustration and cover design of Mark of Odin: Ragnarok. Especially because, at the last moment, its production has taken a 180º turn due to the unexpected news that Michael Komarck was unable to meet the deadline agreed to deliver the cover. This was a serious blow to me, since I had been working for months precisely to prevent something like this from happening, but in the end it was inevitable.
The point is that all this has occurred within a week of having to send all the contents of the book to print, so the margin for solutions was practically non-existent. Karma wanted to make up for this drama and offered on the same day a solution from my own home, Megapop Games. Our art director, Mikael Noguchi, just had availability and wanted to dare an impossible commission: Make a good cover illustration in record time. And in the end, this has been the result:
As for the cover design, it has been my art director, Manu Nieto, who has taken responsibility for its preparation. Given the visual and luminous nature of the illustration, after trying different combinations, in the end we opted for the proposal that you can see below.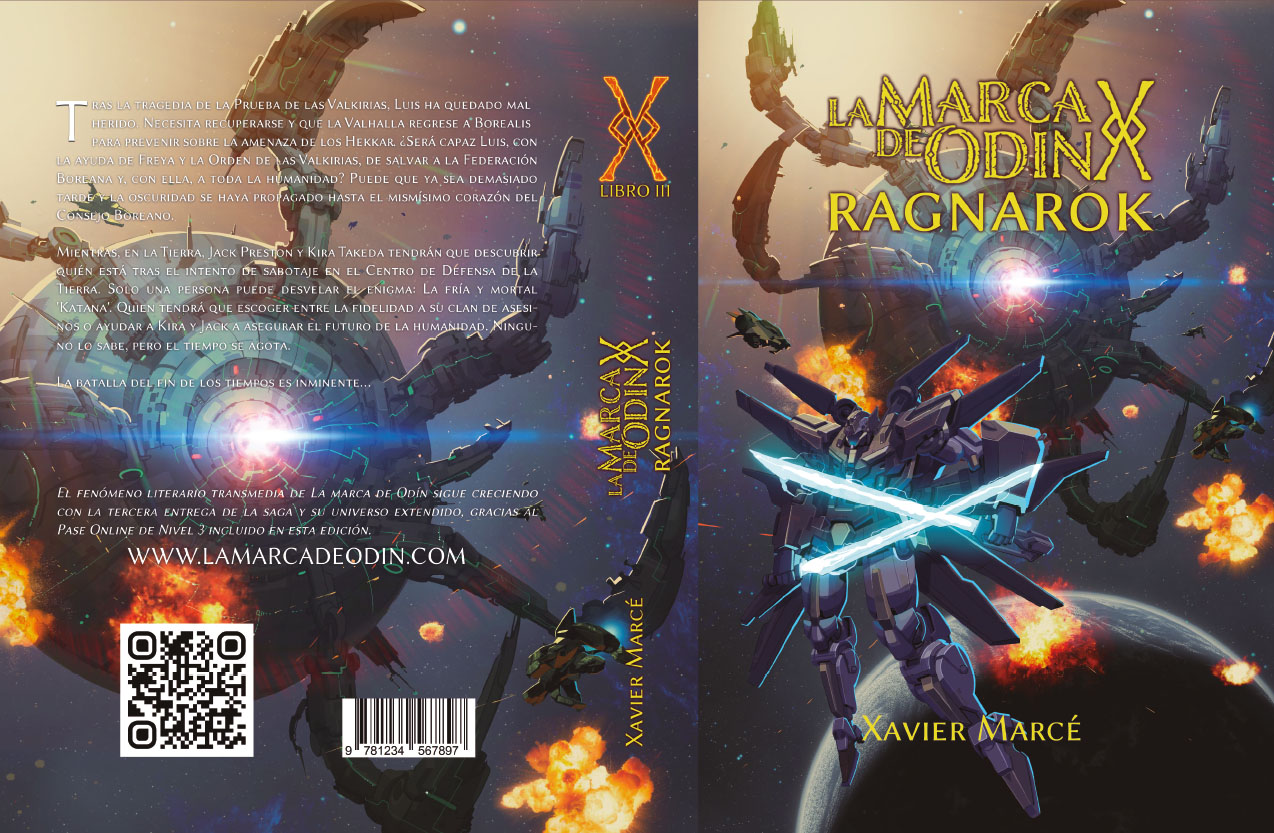 The initial reception from fans of the series has been very positive, so I am very optimistic and I believe that printed books are going to be spectacular with this illustration.