This week I revealed on social media that I am immersed in the production of an express project: Writing and publishing a new novel this autumn-winter of 2023. There are several factors that have influenced me to make this decision. On the one hand, I want to reinforce the official launch of the XaviVerso not only with the relaunch of The Stone Lotus, but with the launch of a new book. On the other hand, I wanted to give vent to an idea that had been echoing in my head for a long time, but that I did not dare to put forward. In the end, I remembered that in this life you cannot live controlled by fears and that you must be true to yourself.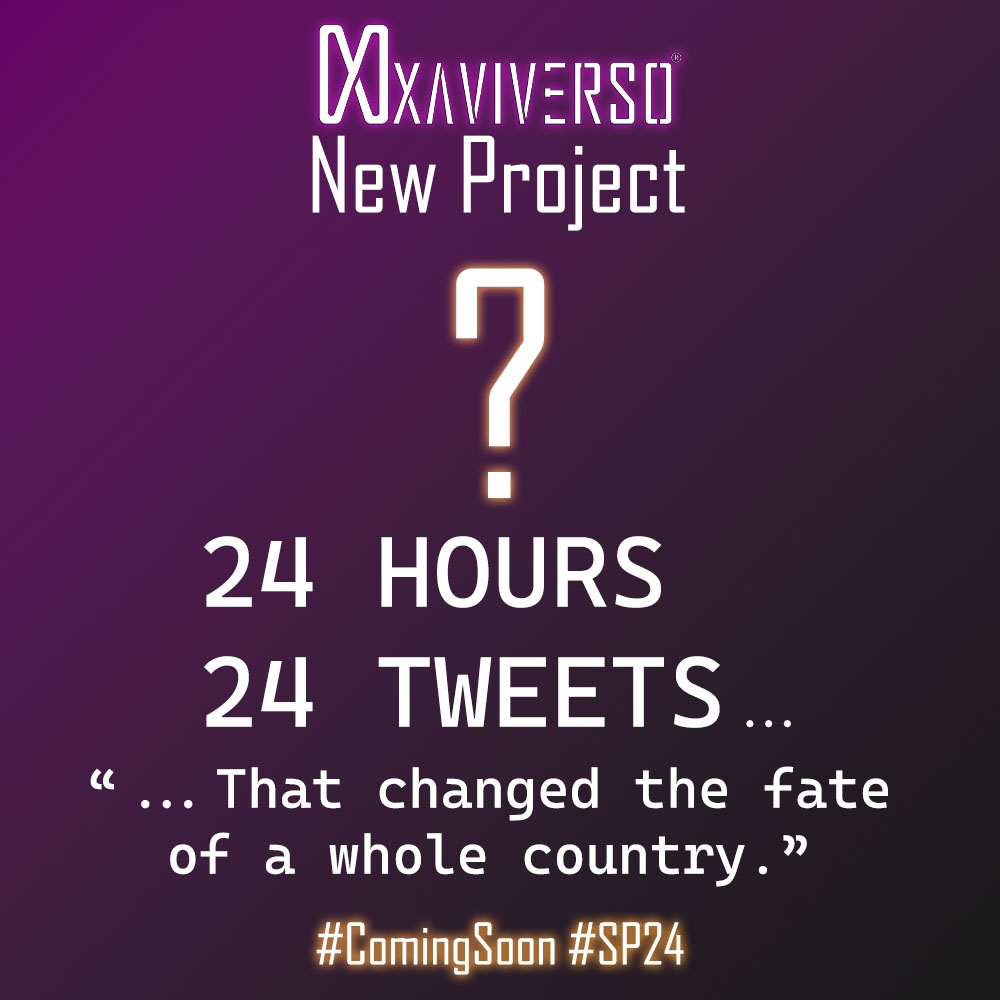 At the moment, the code name for this new novel is "SP24." As you can see in the first teaser image that we have shared, the only thing we have revealed is the following "24 hours… 24 tweets… That changed the destiny of a country." I will give more details soon, but I can tell you that it is a current fiction novel that fits into the genre of journalistic-political thriller. It is going to be a story that will not leave anyone indifferent and with which I seek to raise awareness and open eyes, as well as entertain.
The format I have chosen for its narration is one similar to the one I have previously used for some content in the extended universe of The Mark of Odin. It will be a less extensive book in pages compared to my previous publications, but I assure you that it will be a very dynamic and fluid narrative. Stay tuned for my next news!