The Early Pre-Order Campaign for 'The Lotus Stone' in Spanish is now available on the Mark of Odin online platform until October 31. With it, the readers who want to participate will be able to get an exclusive edition with a unique price for a limited time. Each book will be numbered and will include the printed name of each reader, in addition to including them in the acknowledgments as 'Pioneer Agents'.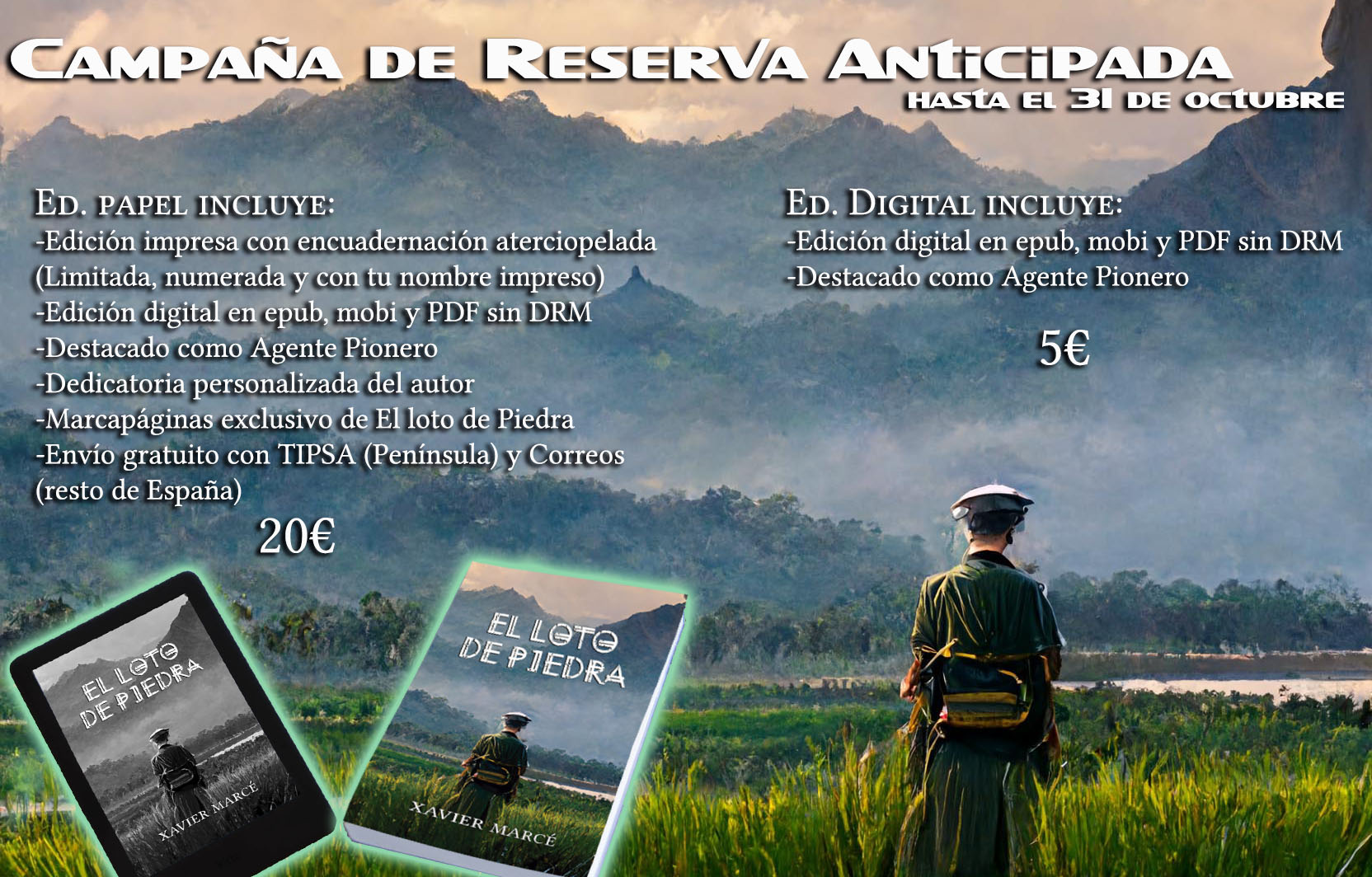 As you can see in the image, the amount has been adjusted a lot to reward those readers who dare to be the first to enjoy this fast-paced story that I have created. 'El loto de piedra' is the first fruit of my stay in Vietnam, where I spent two months documenting and researching to create new stories. It is also the first novel that I have written and published independently of the Mark of Odin saga, so it is very special to me.
I encourage you to visit the website of 'The Stone Lotus' and if it intrigues you, take part in the Early Pre-Order Campaign.