Next Sunday, April 3, I will attend the 1st Self-publishing Fair in Seville at the Parque del Alamillo in Seville. From 11:00 a.m. to 4:00 p.m., I will be available to sell Mark of Odin books to new readers, as well as to meet the #MarkedforOdin who wish to come and meet me in person.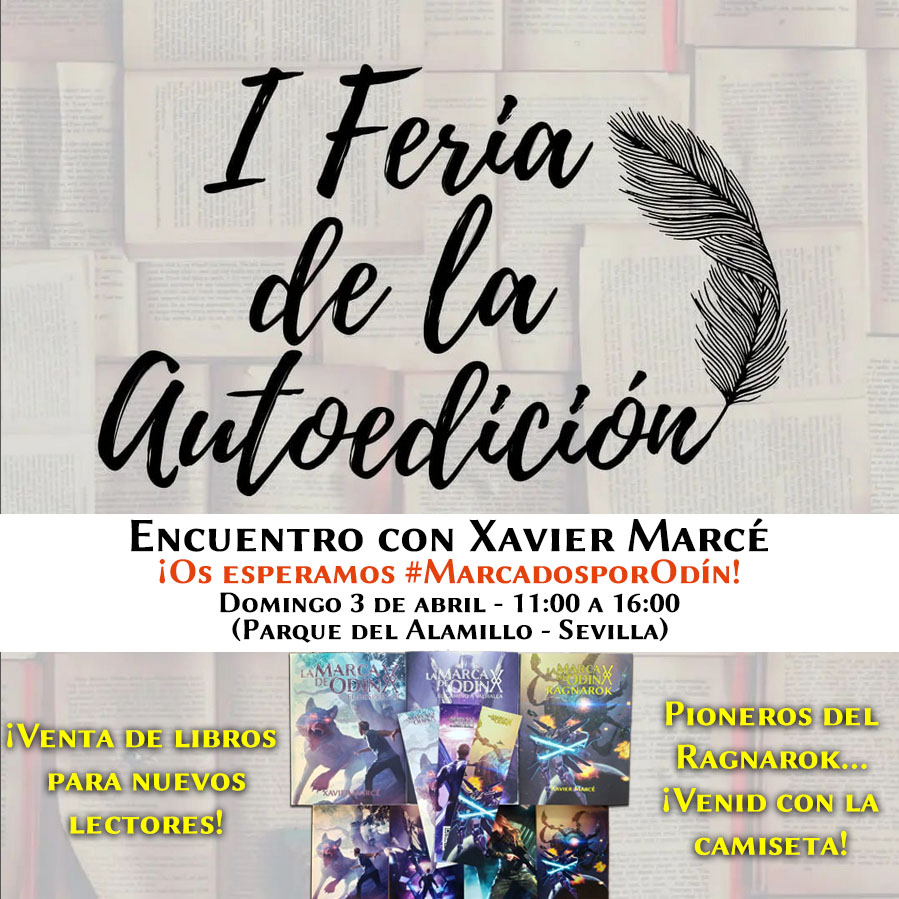 As this is the first edition of this event, the format is somewhat alternative compared to other book fairs. There will be no stands, only fifty tables of authors, each one shared by two of them. In total we will be one hundred authors who will try to make our self-published works known to visitors.
In my case, in addition to making my books known and selling them to those who are seduced by my proposal, I hope to meet current fans who come to see me. And even more so if they do it wearing the #RagnarokPioneers t-shirts.
On the other hand, I will share my table with Ángela Periáñez, a star of HR consultancy and skills training. She will be promoting her brand 'Think with Angela', along with her card game 'Think of Competencies'.
For more information about the 1st Self-publishing Fair in Seville, which will take place on April 2 and 3 at Parque del Alamillo, in Seville, you can follow its Instagram account.
If you want to confirm your attendance, we have created this event on Facebook in which you can sign up so that we know that you will come.